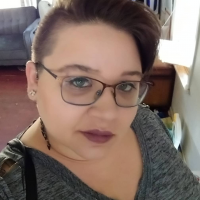 Nicole McAlister
Dark Romance & Erotica, Fantasy
Profession

Homeschool Teacher, Mom, Author,
As far back as I can remember I've wanted to be an author. I used to write stories in high school and pass them off to friends in between classes.

By the time I graduated I had a tiny following of people who loved to read my tales.

I was derailed for some time due to life drama and having my two sons, but I'm back on the writing wagon and I'm strapping myself in.
Ways to reach Nicole McAlister